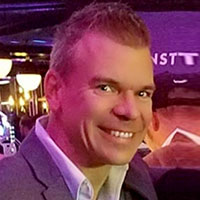 Richard Rosner
Founder, Job Agent
Staffing Shark
Richard is called "The Staffing Shark" for a reason, because he never sleeps and is always on the Hunt for the next candidate and client! He is for sure the most energetic guy in the Industry and always brings a Positive Mindset to every situation! Richard was awarded the WORLD STAFFING AWARD Top 100 Staffing Leaders to watch in 2022! He is also the Chairman of the ASA Industrial Section Council. Richard believes in giving and started a program that helps staffing/recruiting firms with creative ways to attract talent with his virtual "Brainstorming with the Shark"
He also founded Staffing Shark Media, where he co-hosts Live Podcast shows weekly including the nationally known "Recruiters with NO LIMITS LIVE" with Industry Leading Professionals talking about everything Staffing and Recruiting! He also created Job Seekers Got Talent, Restaurant Rescue and Jobs Across America to make an IMPACT in the communities!
Richard is also a motivational speaker and loves energizing people in all aspects of Life!
His Motto is "GIVING=GROWTH" and "Success is Minutes Away"